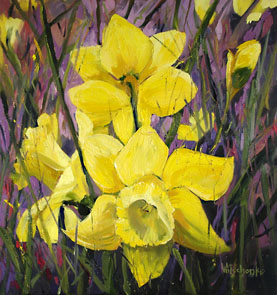 Oil Painting
When I choose to paint with oils it is always a treat for me, the lusciousness of the paint and luminous colors make it an exciting experience. Whenever I am painting I find that creating textures with broad brushes and palette knives proves to be what suits me best to express my aesthetic ideas.
Click on a thumbnail below to see a larger
version of a few of Carolyn Witschonke's oils.